All Stars
Events
News
PDFC Open
Come support our 2022 All Star
Pacific Dragons FC Open is proud to have Julian and Howard representing the Open Team at the 2022 RASA All Stars hosted at Minoru Oval this Sunday 6th of March at 11am.
Please find more informations on this Richmond News, below.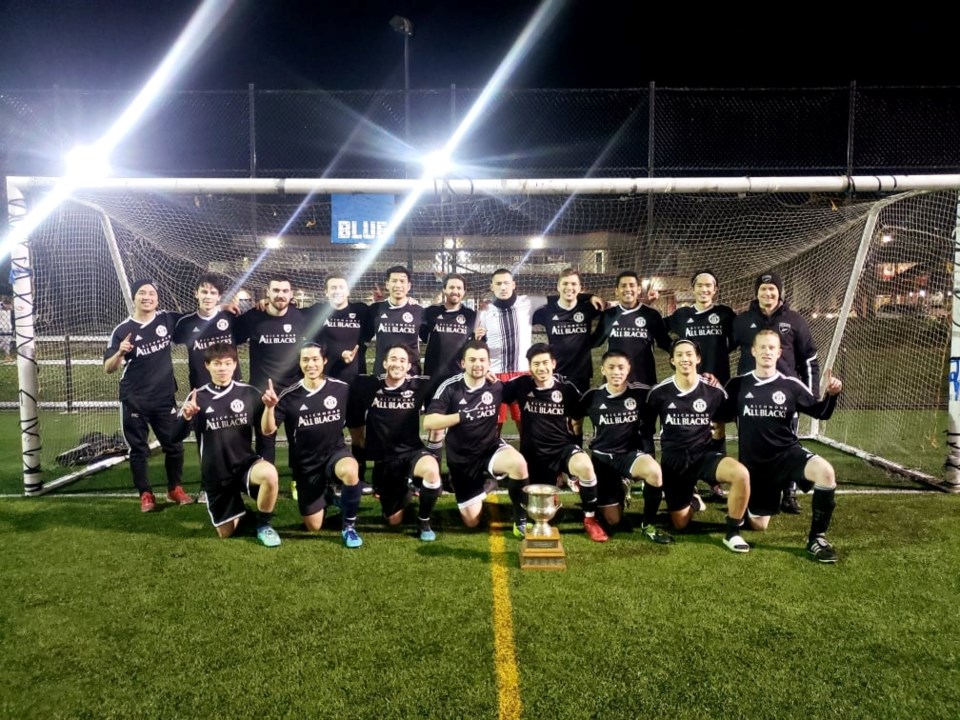 There's a big weekend coming up for the adult soccer scene in Richmond.
This Sunday isn't any other, for the Richmond Adult Soccer Association (RASA), it's Super Soccer Sunday, where the best of the best clash in a feast of football.
Three back-to-back games kick off at Minoru Turf, starting at 11 a.m. with the All-Star match, followed by the Don Taylor League Cup Final at 1 p.m. and finally the Masters Cup Final at 3 p.m.
Beer garden
A beer garden will be open in the grandstand, along with a BBQ, and with the sun expecting to be shining, there is a good chance of a big crowd.
In the day's feature game, the Division 1 champion Richmond All Blacks are chasing the double.
They will take on the league's second place side West Coast FC, which progressed to the final on Tuesday, putting away Unicorn FC A by two goals to nil.
The League Cup has went to the Graduates the last three seasons, according to RASA's stats man, Matt Mercer, so a new name is guaranteed on the trophy this time around.
Provincial spot
As well as bragging rights, the winner of the cup gets an automatic berth into the Provincial B Cup in the spring.
In the Masters Cup Final (for the over-35s), the defending champion Flying Beavers will go head-to-head with the Rain City Gunners.
The two sides are second and first, respectively, in the Masters Division, so it should be a fitting finale to Super Soccer Sunday.